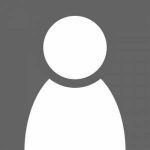 Dr. James Swan
General Cardiology and Advanced Cardiac Imaging: M.D, F.R.C.P.(C), F.A.C.C.
BIO:
General Cardiology and Advanced Cardiac Imaging:
Dr. Swan graduated from Queens University and did his residency training in Toronto in internal medicine and cardiology. He then did postgraduate training at Emory University in Atlanta in cardiac ultrasound and  returned to Canada to introduce 2-dimensional echocardiography in 1977. He has held an appointment at the University of Toronto in the division of cardiology since 1977 and has held an appointments at St. Michael's Hospital, Rouge Valley Health System, Southlake Hospital, Toronto East General Hospital, North York General Hospital and the Barrie Royal Victoria Hospital in the division of cardiology.
He was one of the eleven  founding members of the Cardiac Care Network of Ontario and was instrumental in getting  the first non-University cath lab in Toronto at Centenary Hospital in 1986. He has been active at the Ontario Medical Association as a member of the central tariff committee and has chaired a number of committees involving high technology in cardiology for the Province of Ontario and the Ontario Medical Association. He was the first person to integrate cardiac measurements , dicom  real time  images and  PDF ECG files from an echo machine and stress ECG machine  into one final report on a  computer screen. 95% of  final report was then  generated  in seconds  using his  artificial intelligence  program that meets  current standard guidelines.   This initial product has expanded for all cardiac modalities and is  now used  at major institutions throughout the world to improve cardiac care for patients.
He has been the team cardiologist for the NHL Oldtimers .. He continues to perform  diagnostic cardiac catheterization, noninvasive cardiac testing and deliver  cardiac  care to patients in  the Scarborough, Pickering, Ajax and Collingwood offices. He is president of Ontario Association of Cardiology and section chair of cardiology at the OMA and was the initial founder of HHI  in 1977