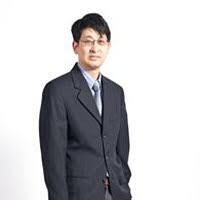 Dr. Raymond T. Yan
General Cardiology and Advanced Cardiac Imaging: MD, MASc, FRCPC, FACC
BIO:
General Cardiology and Advanced Cardiac Imaging:
Dr. Raymond Yan is a non-invasive Cardiologist at the Rouge Valley Health System of both the Centenary and Ajax-Pickering sites. Raymond completed his medical degree with honours at the University of Toronto. He furthered his Internal Medicine Residency at McMaster University and Cardiology Fellowship at the University of Toronto. He was subsequently selected and received fellowship awards from both the Canadian Institutes of Health Research (CIHR) and the Royal College of Physicians and Surgeons of Canada (RCPSC) and completed a 2-year post-doctoral Advanced Cardiac Imaging Fellowship at Johns Hopkins Hospital in Baltimore, Maryland, USA, where he acquired cutting-edge clinical and research training in cardiac magnetic resonance imaging (CMR) and cardiac computed tomography (CCT). His current appointment at the Rouge Valley Health System is part of the strategic planning in bringing these novel imaging techniques to the regional community.
He is an Assistant Professor at the University of Toronto and is actively involved in research with more than 60 peer-reviewed articles published in well-recognized cardiology and medicine journals. His main clinical and research focuses are in coronary artery disease and heart failure, with particular focus on their contemporary real-world management, and how novel imaging techniques can advance their early detection and guide treatment. Raymond speaks fluent Chinese and is currently seeing and accepting patients at the Rouge Valley Cardiology Clinics in Scarborough, Pickering and Ajax.